Transcending the matrix, one paradigm at a time:
practical tools + ancient wisdom
for personal transformation
ENCHANTED JOURNEYS for tuning into your heart wisdom and soul mission
Creative Expression I Intuitive Painting I Nature I Ceremonies I Ritual Arts
PLAYSHOPS I ONE-ON-ONE I WOMEN CIRCLES
Infuse more beauty, magic, mystery and playfulness into your life!
YOGA - DANCE - BREATH - EARTH HONOURING - SISTERHOOD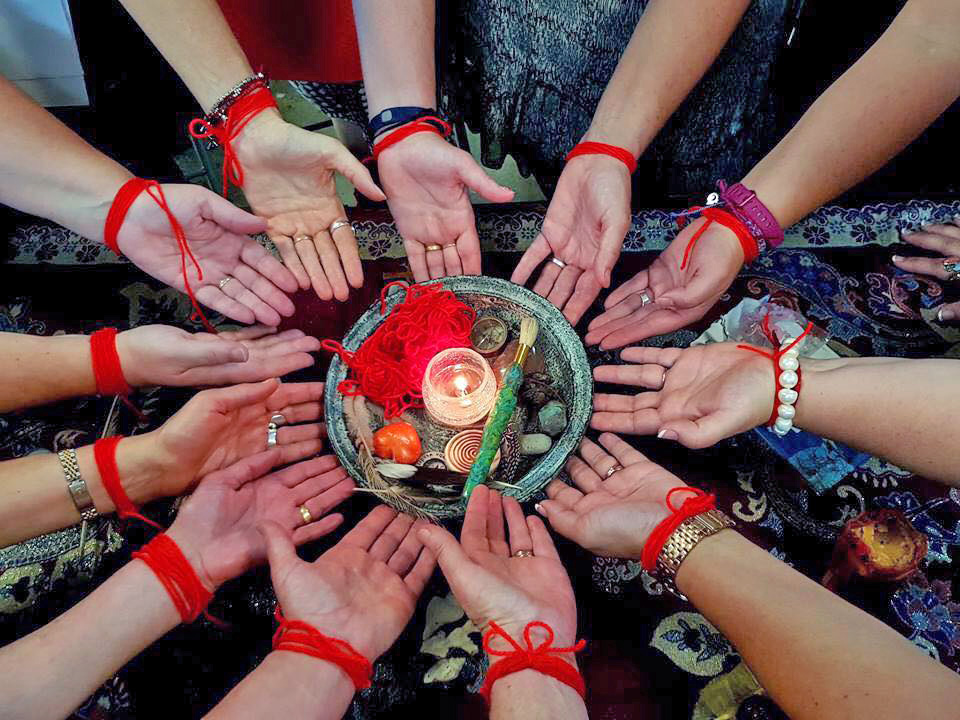 CONNECTION - COLLABORATION - COMMUNITY
WELCOME!
I'm so glad you're here! It's truly my honour to welcome you!
Would you love to invite more playfulness into your life?

Tired of the world feeling so heavy and dark?

Want to view the world through childlike eyes again?

Simply want to experience happiness?

Looking for creative expression, connection, collaboration and community?

Exhausted from all the noice and distraction of a fast paced life?
Then you are in the right space!
SPIRIT + RITUAL + ART = TRANSFORMATION
RETREATS FOR REST AND RENEWAL
Who am I?
Women's Wisdom Guide - Visionary Artist - Intuitive Empath - Spirit Dweller
Earth Mama - Curious Explorer - Nature Lover - Truth Seeker - Ceremonialist

Certified Intentional Creativity Teacher - KRI Certified Kundalini Yoga Instructor - Licensed Facilitator for The Desire Map & The Fire Starter Sessions
BEAUTY - LOVE - EXPANSION - RADIANCE - TRANSCENDENCE
Inquiries:
Do you find yourself lying awake at night asking yourself...
IS THIS ALL THERE IS?

WHY AM I DOING THIS?

WHAT ABOUT WHAT I NEED?

WHY PUT MY LIFE OFF ANY LONGER?

WHAT IS THE REAL POINT OF ALL OF THIS?
Are you a entrepreneurial empath or healer?
Yearning for something more deep and meaningful?

Running on empty because you are too busy serving the needs of others?

Are you so over giving of your time and energy that you've forgotten what brings you joy?

Lost touch with your dreams and desires?

Longing to experience more inner freedom to express yourself authentically - without censorship?

Needing to learn how to set some serious boundaries?

Stand as a leader of yourself and your life?

Caught between wanting to be with like hearted women but afraid of them too?